Plan for Vacation in Wyoming
---
Planning for vacation is a simple way to improve happiness, boost morale, prevent burnout and reduce stress. Make the most of your vacation days in Wyoming, where small towns and big adventure combine to provide experiences you won't soon forget.
Get Started
Map it Out
---
Choose a Wyoming region and map out your perfect route to Grand Teton and Yellowstone national parks. These itineraries highlight hidden gems and local delights to make your trip to Wyoming one of a kind.
Explore State Parks & Get Licensed for Fun
---
Wyoming State Parks, Historic Sites
Wyoming's 12 state parks are some of the best places to unplug. From camping and fishing to hiking and swimming, there's no shortage of things to do on our state-owned lands.
Learn More
Wyoming Game & Fish Department
Wyoming offers plenty of stunning areas to drop a line or an anchor. Rely on the Wyoming Game & Fish Department to help you sort through licensing and regulations before your vacation.
Learn More
VACATION PLANNING TOOL
---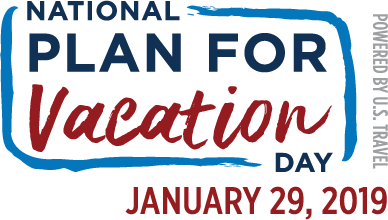 The official Vacation Planning Tool from the U.S. Travel Association allows you to enter your earned days, plot out your plans and export it to your personal calendar or share with others.
Need More Information to Plan Your Wyoming Vacation?
---
Visit our website for information on getting to Wyoming, renting gear and more.
Learn More